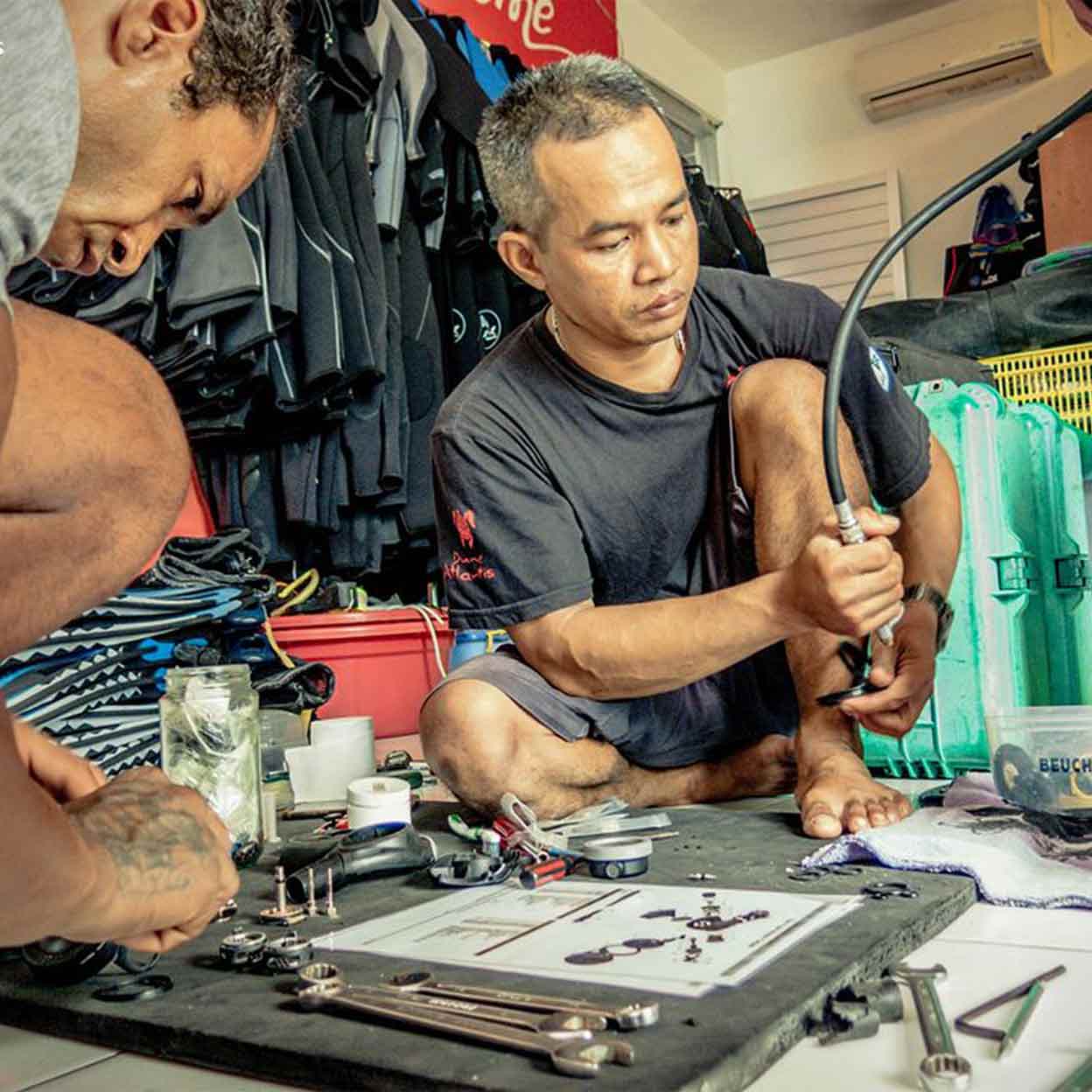 Project Description
Made up of two parts – the Assistant Instructor and Open Water Scuba Instructor trainings – the Instructor Development Course will enable you to teach your passion. After completing your training and certifying your skills, passing an instructor exam will let you achieve your PADI instructor certification.
Your instructor exam will focus on:
standards and theory
1 presentation in a protected environment (1 exercise)
1 circuit of 5 exercises to demonstrate
1 classroom presentation
1 presentation in a natural environment (2 exercises)
1 rescue demonstration.
Before taking the exam, you must:
Have logged 100 dives.
Have successfully completed the Open Water Scuba Instructor Program within the past 12 months.
Be trained as an Emergency First Response Instructor or CPR / first aid instructor through another emergency care organization (training included in the proposed CDI).
A PADI Divemaster who has been a certified diver for at least six months can register for the PADI Instructor Training – IDC.
You must also:
Have logged at least 60 dives and 100 dives to participate in an IE.
Have completed Emergency First Response Primary Care and Secondary Care (CPR and First Aid) training within the past 24 months.
Submit a Medical Declaration signed by a doctor within the last 12 months.
Be an Emergency First Response Instructor, but you can get this during your instructor training.