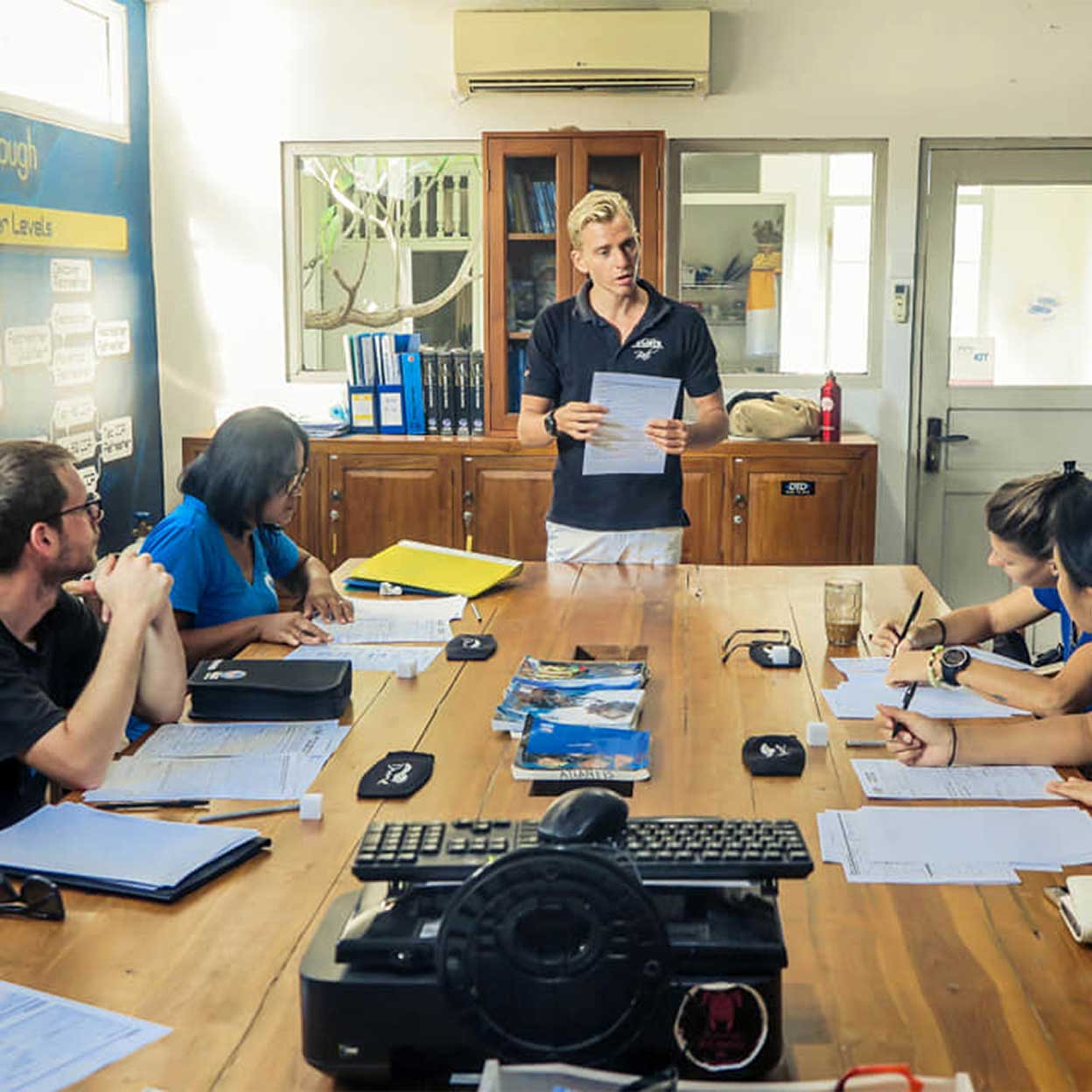 Project Description
In part one of the Instructor Development Course, the Assistant Instructor program will allow you to assist a course director.
Once ready to progress, the Assistant Instructor can switch to the Open Water Scuba Instructor program to achieve the full PADI Instructor level.
Your training will cover:
Orientation
Learning, teaching, the PADI system
Development of theoretical presentations
Teaching the AWARE and PPB project
PADI's introductory scuba diving programs
Environmental conservation education
Conducting dives in a natural environment
The prerequisites are the same as the Development Course Instructor.