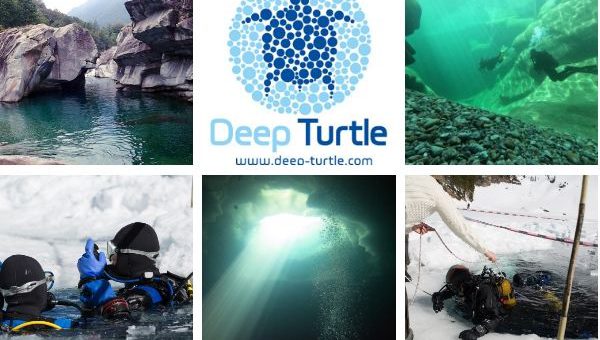 The Dune Academy is thrilled to introduce its new Switzerland-based partner, Deep Turtle!
Meet the team and discover their specialties.
What is Deep Turtle?
Deep Turtle is a scuba diving training center that aims to bring hundreds of divers together each year to practice their favorite activity in the lakes and rivers of Switzerland. Every year, the staff helps their students discover the wonders of the blue planet in the four corners of the world. As a PADI CDC Career Development Center, we also specialize in the training of future professionals in the field. Our DAN Center provides first aid training.
What activities does Deep Turtle offer?
We're multi-faceted: both a scuba diving and freediving training center that provides EFR and DAN first aid training. We also have a wide range of equipment with a large store offering all the best brands in the field. We're authorized to service diving equipment and have an air, EAN and Trimix inflation station. In addition to training divers at all levels and helping them discover the beauty of freshwater dives, we encourage them to travel! Our travel agency organizes trips to the most beautiful diving destinations around the world.
How did Deep Turtle start?
The birth of Deep Turtle came from a sweet cocktail of ideas at the 1997 Montreux Jazz Festival. By combining a passion for scuba diving, the desire for a career change, a love of turtles, and the frenzied rock of Deep Purple, the name was obvious: Deep Turtle all around!
Who are the founders of Deep Turtle?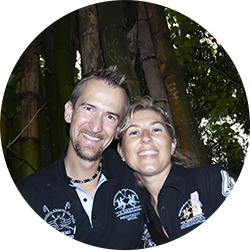 Myriam Reichel discovered scuba diving during a 1992 baptism in a Switzerland swimming pool, and it was love at first sight.
She's been training and diving in all her free time, weekends and holidays, ever since!
She devoured CMAS training, went to Niolon in the south of France to study, discovered cruises in Egypt and in 1996, transitioned into the PADI training system that would change her life.
She knew that making a living from diving in Switzerland was possible and decided to become a PADI instructor, which she achieved in 1998.
After more than 6,000 dives and thousands of certificates, she joined Graal in 2008 as a PADI Course Director, allowing her to train future diving instructors.
Sébastien Reichel, meanwhile, came to scuba diving out of love for his better half!
After a career in trading and marketing, in 2003 he decided to go all in on the epic Deep Turtle.
He is mainly in charge of first aid training, the store, equipment overhauls and of course, the marketing and growth of Deep Turtle.
Can we dive in Switzerland?
With some 1,500 lakes, the country has the highest ratio of divers to residents!
Just around the Deep Turtle center in Lausanne, there are some 100 dive sites within 30 minutes by car.
The spots are accessible year round and vary greatly; discover plain and mountain lakes, rivers, gouilles, ponds, under-ice and wrecks!
Why dive in Switzerland?
For the wildlife, of course: freshwater diving offers a new vision of underwater fauna: perch, pike, fera, trout, arctic char, pike-perch, crayfish, catfish, carp, tench, monkfish, eel and bream.
And for the freshwater experience! A different experience, but with much better visibility than a cavern, for example.
Switzerland also offers a significant variety of dives: for such a tiny territory, we're thrilled at all the opportunities the region has to offer: high and lowland lakes, rivers, scuba diving…. all at your fingertips!
And of course the geography is ideal: Switzerland borders France, and is easily accessible by car, train or plane in just a few hours. Mediterranean dives are all yours!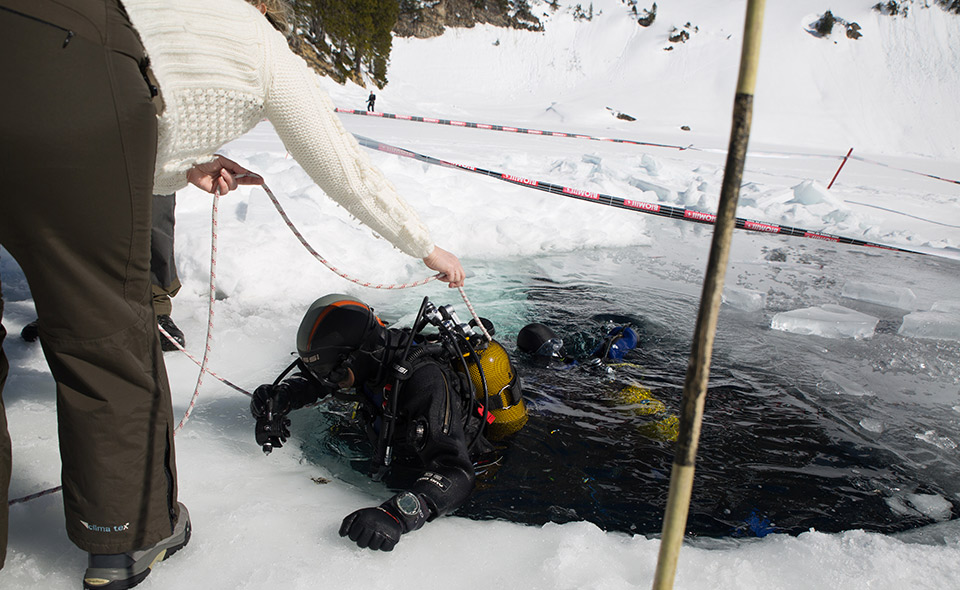 What kind of diving is offered?
The diver can choose between technical training dives, or simple recreation and discovery.
From June to October, the water is temperate and use of a wetsuit (type 7 + 5mm) or semi-drysuit is recommended.
From November to May, the water is cold and use of a drysuit or semi-drysuit is recommended.
The best part about this destination?
French is spoken in the region of Switzerland where Deep Turtle is located. The country is multi-lingual and residents speak English, German and Italian, in addition to French.
A stone's throw from France, it's easily accessible by car, train, or plane.
It's easy to organize a weekend trip.
In addition to diving, the landscapes and culinary specialties are also worth the detour.
Our favorite spot in Switzerland?
Diving in the valleys of Ticino in Italian Switzerland is truly magical. With its Val Verzasca and Maggia valley – the two main rivers of the region – a range of extraordinary dives are among the most stunning in Europe.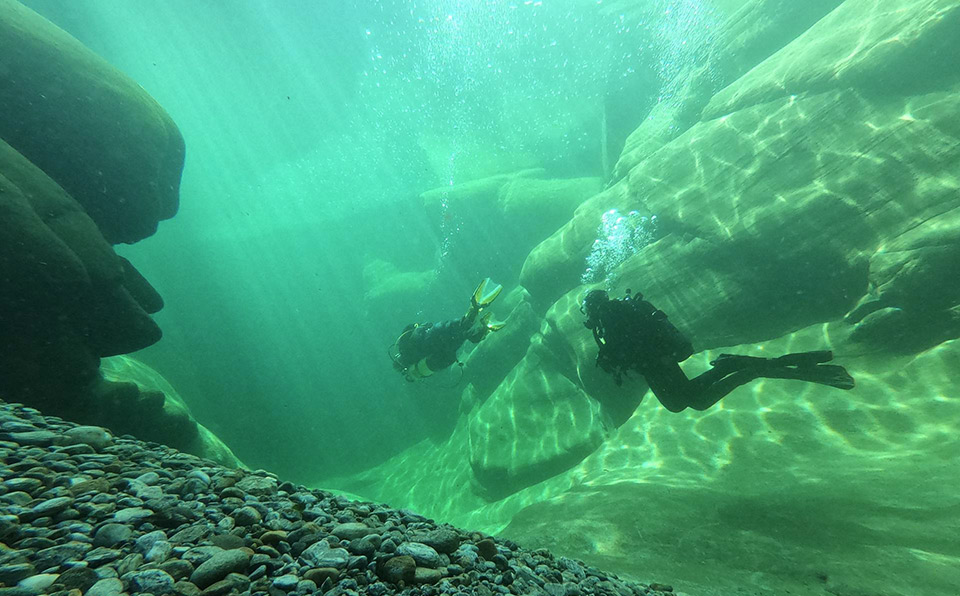 What kind of training do you offer?
From training children from the age of 8 and up, to professionals and Tek diving, we offer a full range of diving courses
Freediving is also well represented at Deep Turtle, with courses ranging from beginner to Master Freediver
What specialties can you find at Deep Turtle?
Drysuit
Altitude
Under ice
River in Val Verzasca
Face Mask
Night
Object search and recovery
Deep