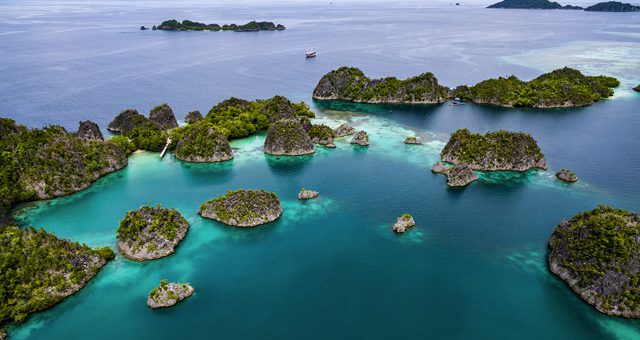 Want to get away from the city, and all its noise ans eyesores ? Do you dream of a little paradise on earth, of landscapes as amazing on land as they are underwater – Where everything is warm and welcoming ? Look no further than Raja Ampat !
Follow her directly on social media, and Johana will provide you a glimpse of Raja Ampat to go through at your own pace!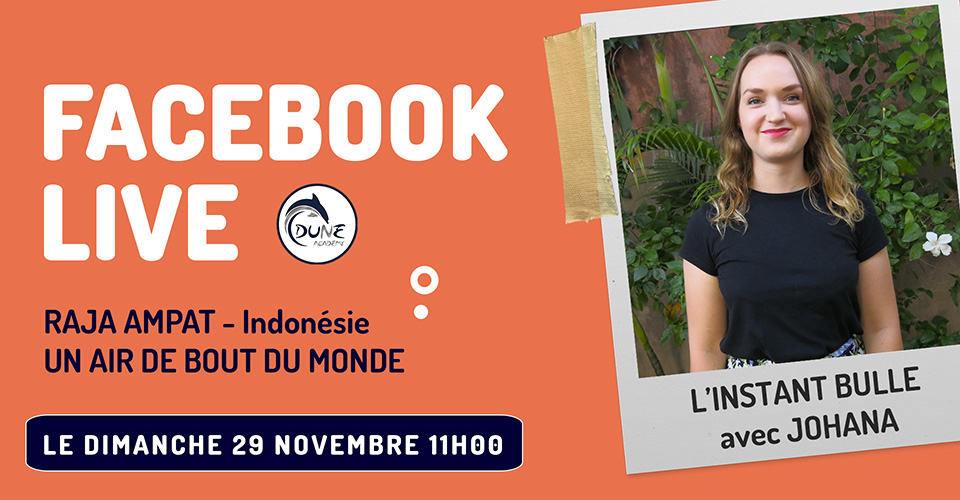 Did you miss the live? Want to watch again? Don't panic, just click below!
Located off the northwestern end of the Bird's Head Peninsula in Papua, Raja Ampat is the easternmost island of the Indonesian archipelago. Raja Ampat, meaning the "Four Kings," takes its name from a legend in which a woman finds seven eggs, four of which hatch into the kings of the four main islands. Its four eggs, or four main islands, are Misool, Salawati, Batanta and Waigeo.

But why do we talk about Raja Ampat as a paradise on earth ?
Known for its lush jungle, warm inhabitants and breathtaking views, Raja Ampat is also the holy grail for seabed lovers! It offers one of the most exceptional experiences in the world. The land area of the Four Kings Islands is enormous, covering 9.8 million acres of land and sea – home to 540 species of coral, more than 1,000 species of coral fish and 700 species of molluscs. This makes it the most diverse living library for coral and underwater fauna in the world. Indeed, about 75% of marine world species can be found in Raja Ampat! In addition to its magnificent, healthy coral, pelagic and macro lovers will get the chance to see: oceanic manta rays, sharks, schools of tuna, giant trevally, barracudas, pygmy seahorses, nudibranchs and other indescribable creatures!