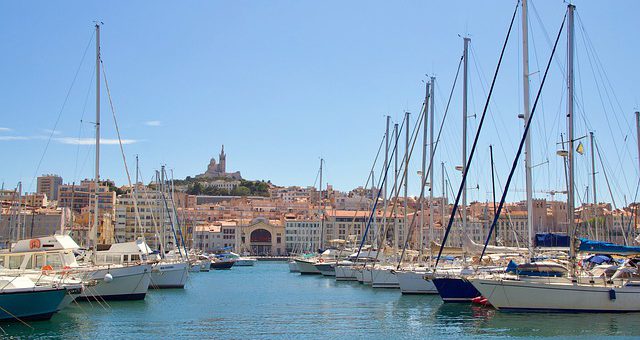 As we often say: "Home is where the food is." After a long day of training, what better way to appreciate the host country's culture than with some delicious food. For this, we've compiled a list of traditional dishes to try during your stay in Marseille.
Bouillabaisse
I hope I won't upset anyone with the description of this dish, which is made mostly from our fishy friends: in addition to enchanting our seabed, they delight our taste buds in this flavorful dish.
An emblematic dish of the Phocaean city, bouillabaisse consists of a fish soup (mainly red mullet, conger and scorpionfish), delicate garlic croutons and rouille sauce – all accompanied by whole fish and potatoes.
Pistou soup
Summer vegetable soup accompanied by pasta, enhanced with sweet pesto, garlic compote, freshly crushed basil, and a drizzle of olive oil. Not to be missed, this firework of flavor will be a pleasure for your palate.
Chichi frégi
What could be better after an afternoon in the water, than biting into some delicious Provençal fritters in Estaque, a district of Marseille. Made with wheat flour and chickpeas, sweetened and flavored with orange blossom… the most gourmet spots will even let you add homemade whipped cream.
Oriental dishes
Marseille's diverse cuisine is a reflection of its population and culture, cosmopolitan and multi-flavored. Enjoy the many oriental dishes that this city has to offer on every corner, such as kebab, couscous, and even tagines and oriental pastries.
Navettes
A traditional Provençal pastry, these orange blossom cookies were born in Marseille itself at the Four des Navettes, an 18th-century bakery with international fame. Take a gourmet break to savor them on the benches of Saint Victor Abbey, where you'll enjoy breathtaking views of the Old Port and its surroundings.